2-[(5-bromo-2-fluorophenyl)Methyl]-Benzo[b]thiophene
Other name: Benzo[b]thiophene, 2-[(5-broMo-2-fluorophenyl)Methyl]-;2-(5-BroMo-2-fluorobenzyl)benzothiophene;Ipragliflozin Intermediate
CAS: 1034305-17-3
MF: C15H10BrFS
MW: 321.21
Appearance:white powder
Purity:99%
Application:Use as Lpragliflozin Intermediate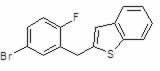 1-chloro-2-[(4-ethoxyphenyl)methyl]-4-iodo-Benzene
Other name: Benzene, 1-chloro-2-[(4-ethoxyphenyl)methyl]-4-iodo-; 1-Chloro-2-(4-Ethoxybenzyl)-4-Iodobenzene; 4-(5-Iodo-2-chlorobenzyl)phenyl ethyl ether
CAS: 1103738-29-9
MF: C15H14ClIO
MW: 372.6330
Purity:98.5%
Appearance:white powder
Application:Use as Sotagliflozin Intermediate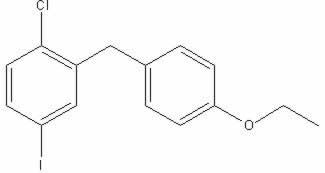 2-CHLORO-N-METHYL-N-(4-NITROPHENYL)ACETAMIDE
other name: acetamide, 2-chloro-N-methyl-N-(4-nitrophenyl)-
CAS :2653-16-9
MF: C9H9ClN2O3
MW: 228.63236
Purity: 98.5%
InChI:InChI=1/C9H9ClN2O3/c1-11(9(13)6-10)7-2-4-8(5-3-7)12(14)15/h2-5H,6H2,1H3
Density: 1.392 g/cm3
Flash Point: 180.541°C
Boiling Point: 374.912°C at 760 mmHg
Appearance:white powder
Application:Use as Intedanib Intermediate

3ALPHA-HYDROXY-7-OXO-5BETA-CHOLANIC ACID
CAS:4651-67-6;
Purity:99%
Application:Use as obeticholic acid intermediate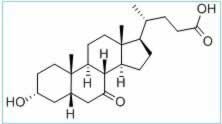 Dapagliflozin
CAS:461432-26-8;960404-48-2
MW:C21H25ClO6
Dapagliflozin(BMS512148) is a selective, orally active inhibitor of the renal sodium-glucose co-transporter type 2 (SGLT2) is in development for the treatment of type 2 diabetes mellitus (T2DM).
6-Ethylchenodeoxycholic acid(Obeticholic Acid)
CAS:459789-99-2
Purity:99%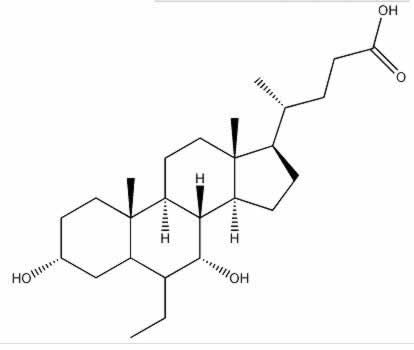 Chemical name: 4-Ethyl-3-iodo-alpha,alpha-dimethylbenzeneacetic acid

CasNo: 1256584-73-2
M.Wt: 318.15
Formula: C12H15IO2
Application: Use as the Alectinib intermediates
Purity: 99%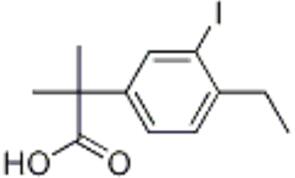 Chemical name: 4-Ethyl-alpha,alpha-dimethylbenzeneacetic acid

CasNo: 1247119-83-0
M.Wt: 192.25
Formula: C12H16O2
Application: Use as the Alectinib intermediates
Purity: 99%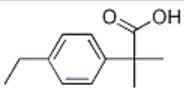 Name:2-[[4-[(2'-Chloro[1,1'-biphenyl]-3-yl)methoxy]phenyl]sulfonyl]acetic acid
Molecular Formula C21H17ClO5S
Molecular Weight 416.87

CAS Registry Numbe 2102196-57-4

Name N-[(1S)-1-[[[(1S)-1-(Hydroxymethyl)-2-(2-oxo-3-pyrrolidinyl)ethyl]amino]carbonyl]-3-methylbutyl]carbamic acid phenylmethyl este
Molecular Formula C21H31N3O5
Molecular Weight 405.49
CAS Registry Number 1333231-43-8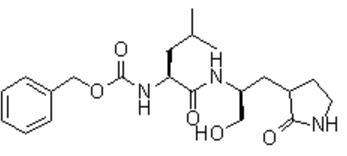 Name 4-Cyclopropanoylpiperazine-1-carboxylic acid tert-butyl ester
Molecular Formula C13H22N2O3
Molecular Weight 254.33
CAS Registry Number 414910-15-9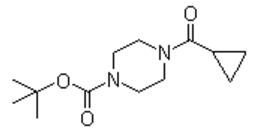 Name 1-(Cyclo(Cyclopropyl)(piperazin-1-yl)methanone hydrochloride
Molecular Formula C8H14N2O.HCl
Molecular Weight 190.67
CAS Registry Number 1021298-67-8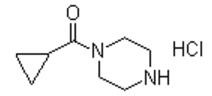 Name 6-Hydroxy-7-methoxy-3,4-dihydroquinazolin-4-one
Synonyms 6-Hydroxy-7-methoxy-3H-quinazolin-4-one
Molecular Formula C9H8N2O3
Molecular Weight 192.17
CAS Registry Number 179688-52-9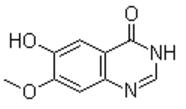 Name Isopropylhydrazine hydrochloride
Molecular Formula C3H10N2.HCl
Molecular Weight 110.59
CAS Registry Number 16726-41-3

Name (4-Chloro-7H-pyrrolo[2,3-d]pyrimidin-7-yl)methyl pivalate
Molecular Formula C12H14ClN3O2
Molecular Weight:
CAS Registry Number 1146629-75-5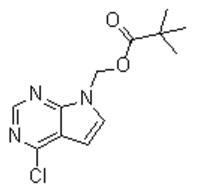 Name 4-Chloro-7-methyl-7H-pyrrolo[2,3-d]pyrimidine
Molecular Formula C7H6ClN3
Molecular Weight
CAS Registry Number 7781-10-4

Name (Aminooxy)diphenylphosphine oxide
Synonyms O-Diphenylphosphinylhydroxylamine
Molecular Formula C12H12NO2P
Molecular Weight 233.20
CAS Registry Number 72804-96-7
Melting point >140 ºC (decomp)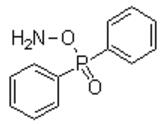 Name 2,5-Dimethoxybenzaldehyde
Molecular Formula C9H10O3
Molecular Weight 166.18
CAS Registry Number 93-02-7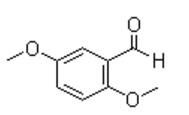 Metamifop(organic chemical)
CAS: 256412-89-2
MF: C23H18CIFN2O4
Molecular Weight: 440.8514
MP: 77.0~78.5℃
Appearance:light brown powder
Nominal Mass: 440 Da
Average Mass: 440.8514 Da
Monoisotopic Mass: 440.093913 Da
Index of Refraction: 1.634
Molar Refractivity: 115.636 cm3
Molar Volume: 323.209 cm3
Surface Tension: 52.353 dyne/cm
Density: 1.364 g/cm3
Flash Point: 310.373 °C
Enthalpy of Vaporization: 87.986 kJ/mol
Boiling Point: 589.59 °C at 760 mmHg
Usd: herbicide
Sodium nifrustyrenate
Japanese yellow powder are fish bactericide medical with Sodium nifrustyrenate for effective components inside . It can be treat with the ornamental fish bacterial disease caused by columnaris and Aeromonas bacterium with strong antimicrobial properties, just make dipping bath to the fish and can be quickly absorbed.
Japanese yellow powder can treat the intestinal disease,bacterial disease ,rotten disease of tropical fish, goldfish, brocade carp , and so on ...
Application: Used as fish medicine
Appearance:yellow powder
Laboratory and Factory
---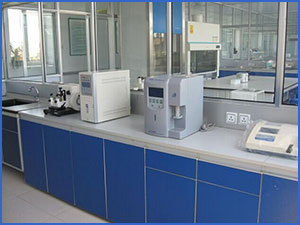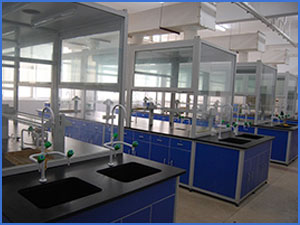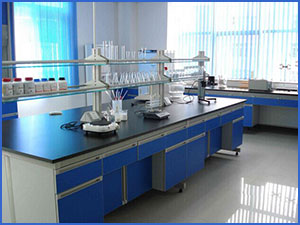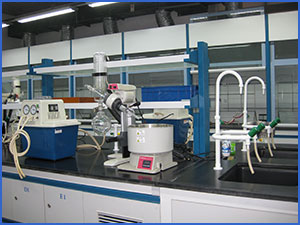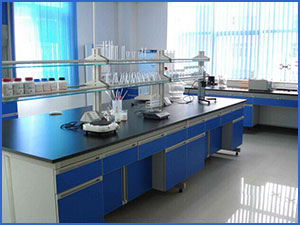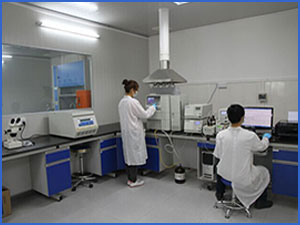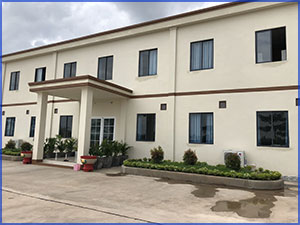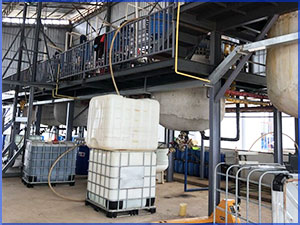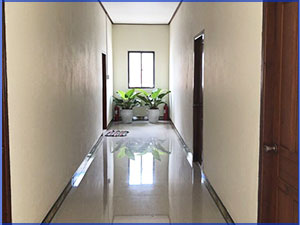 Import
---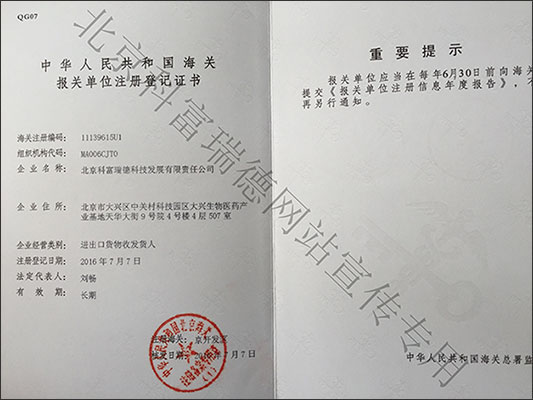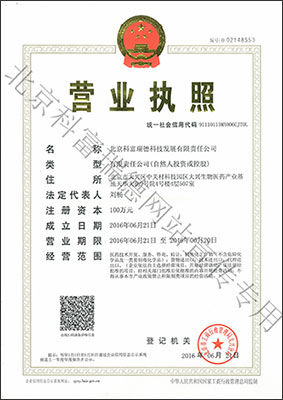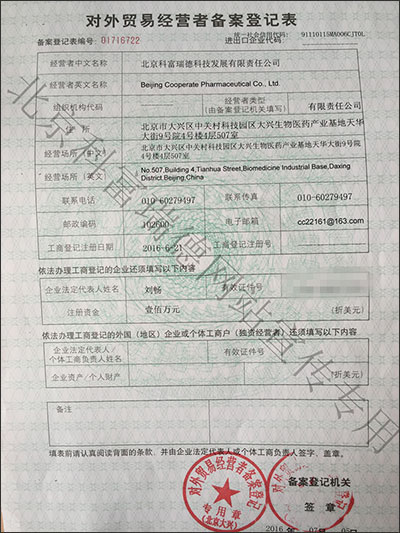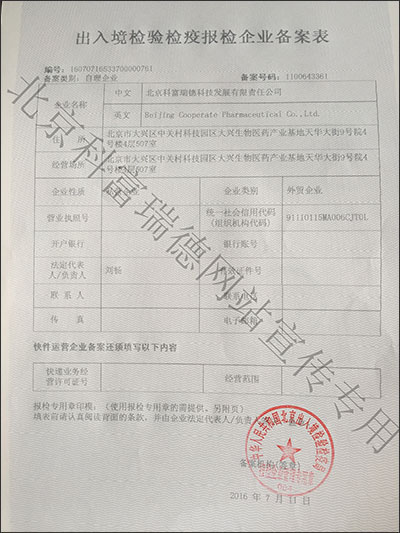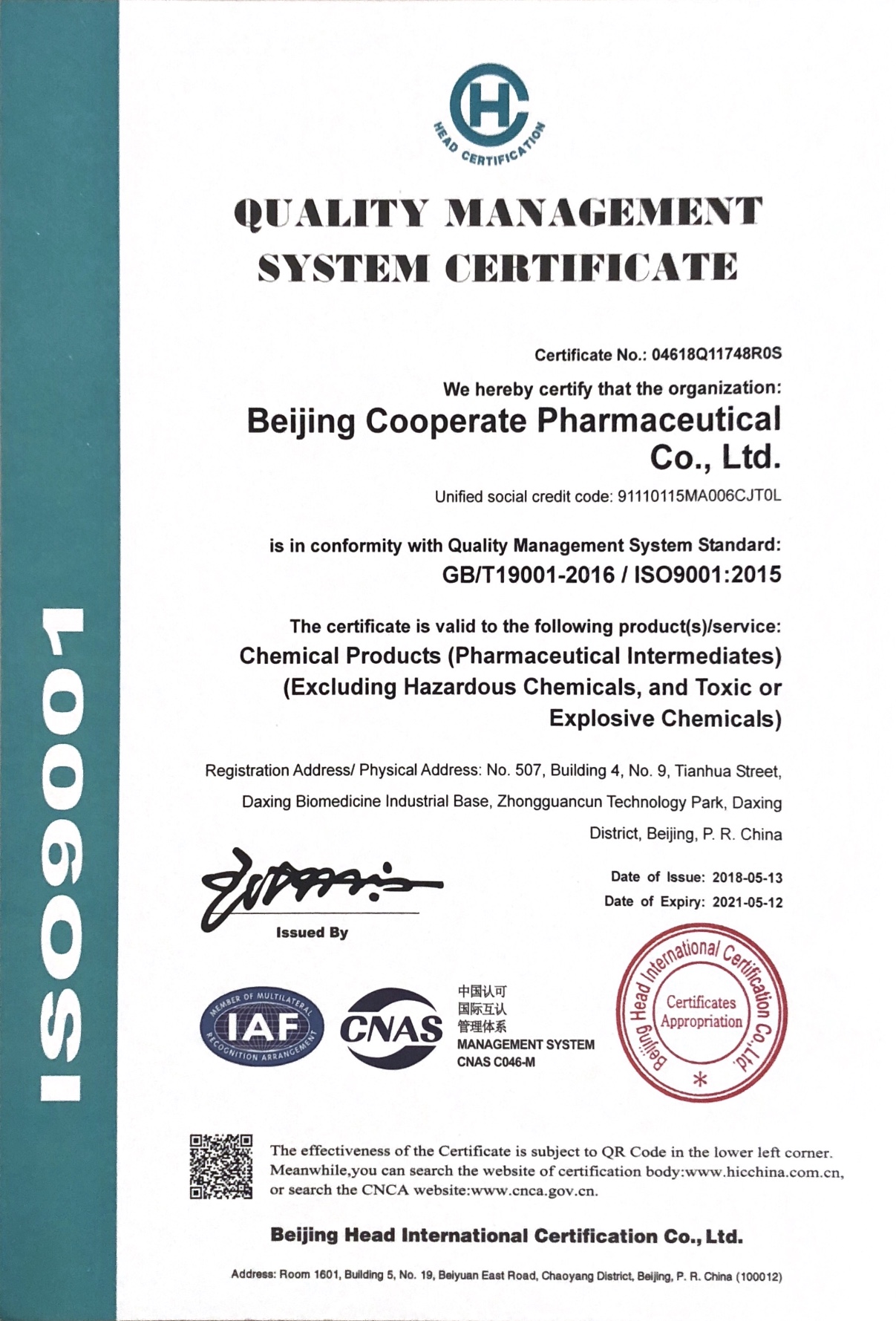 Friendly link
---